About Diverse by Design
Per Scholas first launched Diverse by Design as a conversation series in a strategic alliance with the Information Technology Senior Management Forum (ITSMF) in 2016.
Connect With Us
ABOUT DIVERSE BY DESIGN
Diverse by Design created a space where leaders in tech and workforce development could come together to discuss and share best practices to attract, retain and develop skilled black and brown tech professionals.

Each past Diverse by Design event gathered more than 150 attendees to hear from Fortune 500 thought leaders in tech, finance, and social impact. Through events at Google's New York City headquarters and, Washington, D.C headquarters, plus convenings in Dallas, Kansas City, Pittsburgh, and Mountain View, Diverse by Design worked to spark new cross-cutting collaboration around critical issues, with a vision to ultimately foster more diverse talent pipelines and an American tech workforce that better reflects the diversity of our nation.
Convened by Per Scholas, the Diverse by Design National Advisory Board is an integral catalyst for promoting solutions-driven conversations about diversity, equity and inclusion within tech; producing meaningful content that empowers C-suite leaders to make valuable and socially impactful business decisions; and providing access to sophisticated customized training and talent sourcing solutions to meet companies' talent demands while transforming the diversity within their own companies. National Board members serve a one-year term from their appointment and will amplify the visibility of Diverse by Design through meaningful introductions, content, and event sharing.

The Diverse by Design National Advisory Board is led by inaugural Board Chair Franklin Reed and Diverse by Design's co-founders, Kenneth Walker, EVP of Diversity and Operational Excellence at Per Scholas, and Damien Howard, Chief Enterprise Solutions Officer at Per Scholas. 
Diverse by Design National Advisory Board
Franklin Reed, Chair, National Advisory Board and Executive Director of Inclusion and Diversity at TEKsystems
Hans Brown, Global Head of Enterprise Innovation, CIO for Corporate, BNY Mellon
Julie Dillman, Global Head of Operations, Chubb Group, Chubb
Maria Medrano, Senior Director of Diversity Strategy, Narrative, and Partnerships, Google
Elaine Norman, Vice President of Membership & External Affairs, ITSMF
Janet Pope, Vice President of CSR for North America, Capgemini
Tina Simmons, Senior Vice President, Human Resources, Comcast Cable, Comcast NBCUniversal
Hank Spraggins, Director, Data Engineering & Analytics, Meta Reality Labs
Ed Veloz, Head of Diversity Sourcing, TD Bank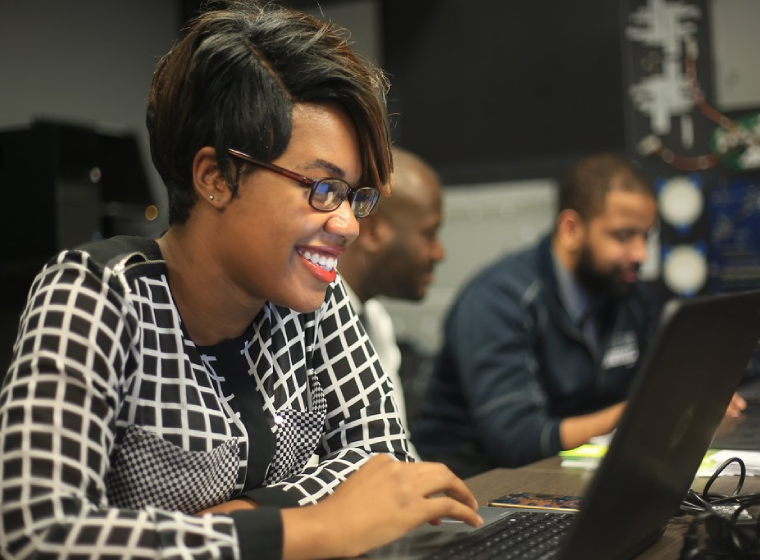 Are you ready to partner with Per Scholas?
Hire a graduate, customize a course, volunteer, or invest in Per Scholas. Get in touch with a team member and become a Per Scholas Partner.