Charity golf event presented by Nationwide Insurance to benefit Per Scholas, local nonprofit training unemployed back to work in tech careers
Charity golf event presented by Nationwide Insurance to benefit Per Scholas, local nonprofit training unemployed back to work in tech careers
Tickets open to the public. Tee time is 1:00 PM on September 11 at Oakhaven Golf Club.
Media Contact: Jessicah White, (785) 691-6987 / [email protected]
COLUMBUS, OH — Nationwide Insurance is presenting sponsor of charity golf event September 11 at Oakhaven Golf Club to benefit nonprofit partner Per Scholas, a local nonprofit that provides free IT job training and job placement to unemployed adults. Tickets are $95 per person and open to the public. Tee time is 1:00 PM followed by reception at the clubhouse. RSVP by emailing[email protected].
Golfers will enjoy four-team best ball scramble and cart, burger and brats reception, and swag bags. Raffles and challenges will be offered for additional chances to win. All proceeds will go to support Per Scholas.
The Golf Scramble is the inaugural fundraiser for Per Scholas Columbus, and because of strong support for the organization in the region, Executive Director Andrea Applegate knows it will be a smash hit.
"The enthusiasm from the local business community for the work we are doing has been overwhelming. And the financial support we will generate as a result of this fun event will help us train more IT-Ready graduates for technology jobs with great employers across the Columbus region."
Nationwide Insurance, one of many companies hiring Per Scholas graduates, is the presenting sponsor of the event.
"These students are hard workers who, for one reason or another, whether it be the economy or life circumstance, are now in a position where they need a second chance. Per Scholas is that second chance–and they do an expert job at preparing these eager professionals for the careers of the 21st Century," says Trenton Manning, Assistant Vice President of Human Resources at Nationwide Insurance. "Nationwide is proud to partner with Per Scholas and honored to be part of this first event. This work helps the entire community."
Per Scholas offers a free 8-week job training course (IT-Ready). The course teaches to the CompTIA A+ certification, which prepares candidates for entry-level help-desk and technical support roles. 80 students drawn from the Columbus region are trained annually. Historically, 90 percent of Per Scholas participants graduate and obtain industry certification and more than 75 percent of graduates land jobs.
About Per Scholas
Per Scholas is a national nonprofit organization offering free, high quality technology education, job training, placement and career development opportunities to people in underserved communities. Since 1998, more than 4,500 un- and underemployed adults (18+ years old) have enrolled in its job training programs and more than 3,500 graduates have found jobs. Per Scholas Columbus opened in 2012 and trains 80 individuals a year. The quality of work has been recognized by the White House, nominated by the Ohio Excellence in Nonprofit Awards, showcased by the Clinton Global Initiative, and included in the Social Impact Exchange's list of the top 100 nonprofits in the U.S. with proven impact. For more information, view our fact sheet, Facebook, Twitter or visit perscholas.org.
Sign up for our Monthly Impact Report
More News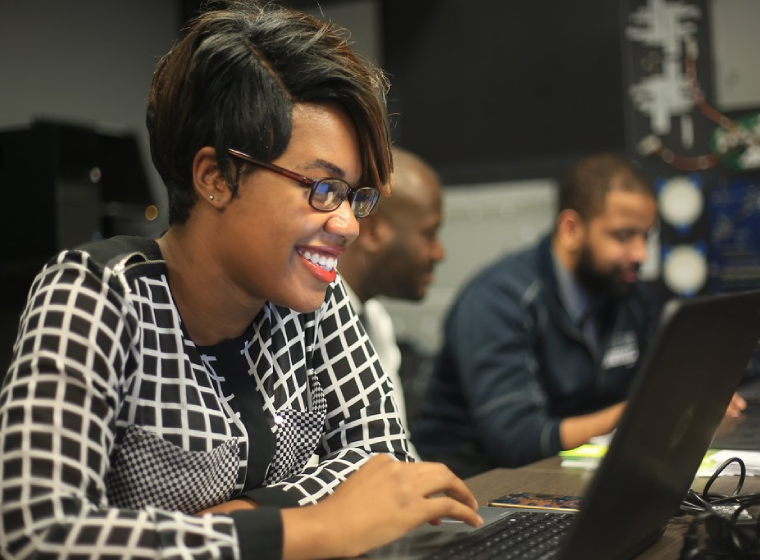 Donate Now
Your support makes a powerful difference in our ability to build a technology talent training solution that creates greater access and equity.