High-Demand Technology Training Comes to Northwest North Carolina via Per Scholas and Wilkes Community College Partnership
Wilkesboro, N.C. (September 20, 2021) – A bold new initiative seeks to grow a new generation of technology professionals and entrepreneurs in Northwest North Carolina. In an effort to address the state-wide skills gap in entry-level technology career paths and in recognition of the increasing appetite for companies to allow technology talent to work remotely, Wilkes Community College has announced an innovative technology training partnership with nationally renowned tech skills training nonprofit Per Scholas. 
The partnership, which is made possible through the philanthropic support of the Leonard G. Herring Family Foundation, will provide in-demand training and workforce-relevant credentials and certifications for individuals interested in pursuing a career in technology. Critically, the program will work with employers state-wide to connect the program graduates to job opportunities that allow talent to remain in Northwest North Carolina. 
"The tech industry in North Carolina is booming, the pay is great, career growth potential is exceptional, and we want our region to benefit," said Dr. Jeff Cox, president of Wilkes Community College. "I am thrilled to be entering this partnership with Per Scholas to offer an expanded set of options for great technology careers to our students. Paired with our own fantastic IT instructors, this partnership will provide great career opportunities for our students to graduate from WCC and access high-paying tech jobs that, increasingly, can be done remotely from our region. Remote work allows folks to earn a good living and live a good life surrounded by the natural beauty and small-town feel of Northwest NC."
"All companies have some degree of technology-based workforce needs," said Craig DeLucia, Chief Operating Officer of The Leonard G. Herring Family Foundation. "However, North Carolina employers from the coast to the mountains are reporting a significant shortage in workforce-ready talent to fill these jobs. With our best-in-class fiber connectivity and the willingness of employers to locate tech talent remotely, we believe that our talent in Northwest North Carolina can compete with entry-level technologists anywhere in the state, given the opportunity, the training, and the knowledge that these jobs exist."
"It was important to us to find a workforce training program that has been proven elsewhere but could be replicated in our own backyard," continued DeLucia. "Per Scholas has demonstrated success by training more than 14,000 people for technology careers and deploying over 11,000 of those graduates into tech jobs. But Per Scholas has also shown an ability and interest in shaping their partnership with Wilkes Community College to meet our own local needs. We believe that supporting this partnership is one of the highest-impact investments we can make in helping our neighbors find a career path that can provide a family-sustaining wage."
A 2021 report on the tech industry in North Carolina, published by CompTIA, noted that the median tech wage was $82,717, which is 97% higher than the median state wage. In 2020, there were 169,891 job postings in North Carolina, many of which are telework-friendly for residents of Northwest North Carolina. The Wilkes Community College and Per Scholas partnership would make a variety of tech training pathways available to individuals 18 or older with a high school diploma or equivalent who reside in Wilkes, Ashe, and Alleghany counties, as well as 11 other counties within the Appalachian Regional Commission: Alexander, Caldwell, Iredell, Surry, Watauga, and Yadkin in North Carolina; Johnson and Washington in Tennessee; and Carroll, Grayson, and Smyth in Virginia. 
In addition to technical skills, students will also benefit from Per Scholas' professional development, career coaching, and Learner Support Team offerings, which help individuals gain soft skills and grow into full-time, high-growth careers. To further support students, a stipend totaling $2,250 will be paid incrementally over the duration of the training. 
"This is a great opportunity to showcase the immense talent we have here in Northwest North Carolina and the broader region, and I think it's coming at the perfect time," said Mike Terrell, Managing Director of Per Scholas North Carolina. "We're in a position to really 'lean in' to the long-term possibilities of remote learning and remote work and to bring the benefits of tech growth we're seeing across North Carolina and the nation right into our own backyard. As a resident, I'm excited to see the impact this will have on our communities."
Per Scholas launched technology training in Charlotte in June 2020 and, to date, more than 90 learners have been trained in Java Development, IT Support, and End User Desktop Support. Many Per Scholas North Carolina alumni are now working in technology roles at companies including TEKsystems, UPS, and Charter Communications. 
To learn more about upcoming training opportunities through this partnership and to apply, please visit perscholas.org/wcc-start. 
About Per Scholas
Per Scholas is a national organization that has been advancing economic mobility for 25 years. Through rigorous training, professional development, and robust employer connections, we prepare individuals traditionally underrepresented in technology for high-growth careers in the industry. We partner with leading employers to build more diverse talent pools, directly connecting our graduates to new career opportunities at businesses ranging from Fortune 500 companies to innovative startups. With campuses in 17 major metropolitan areas, Per Scholas has trained more than 14,000 individuals in tech skills, building bridges to careers in technology. To learn more, visit perscholas.org.
About Wilkes Community College
Wilkes Community College, a member of the North Carolina Community College System, is a public, two-year, open-door institution serving the people of Wilkes, Ashe, and Alleghany counties and beyond. Established in 1965, WCC continues to build on a strong history of meeting the educational needs and cultural interests of our students, community, and workforce. WCC prepares learners for success in a dynamic world. To learn more, visit wilkescc.edu. 
About The Leonard G. Herring Family Foundation 
The Herring Family Foundation (HFF), based in Wilkes County, honors the civic and philanthropic spirit of Leonard and Rose Herring and their family. Leonard retired from Lowe's Companies in 1996 after over 40 years of service. As a member of the Office of the President from 1960 to 1978 and then as President and CEO from 1978 to 1996, Leonard oversaw the growth of Lowe's from a privately-owned 15-store company with $30 million of annual sales to a public company with more than 365 stores and annual sales of more than $7 billion. On behalf of the Herring Family, HFF seeks to fund resources that are broadly accessible to members of our communities, and that enable individuals to learn, grow, and provide richer and healthier lives for themselves and their families.
Sign up for our Monthly Impact Report
More News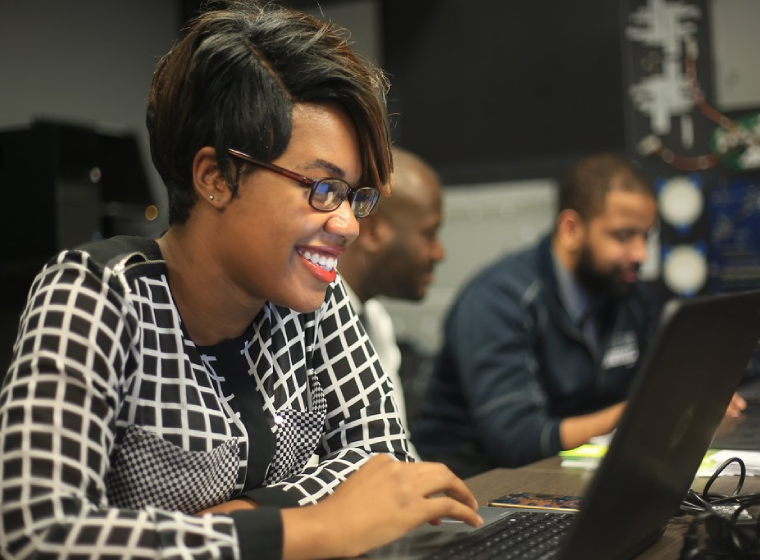 Donate Now
Your support makes a powerful difference in our ability to build a technology talent training solution that creates greater access and equity.