Per Scholas North Carolina Continues to Empower Learners Through Innovative Partnership with Truist Foundation
As part of Per Scholas' mission to promote equitable access to education, Per Scholas North Carolina has partnered with Truist Foundation, an organization committed to building career pathways to economic mobility and strengthening small businesses. The partnership will allow us to expand our training to rural communities across North Carolina. This month, Truist Foundation awarded Per Scholas with a $1 million grant, and our organizations held a joint event focused on professional development. 
Truist Foundation Grant Reception
On August 10th, Truist Foundation announced that it would be committing $2 million to promote economic mobility through technology-oriented training initiatives in communities across North Carolina. Per Scholas received $1 million from this initiative, with the other $1 million going to tech training nonprofit NPower. 
This generous grant will be used to double the size of Per Scholas North Carolina's existing training program, allowing us to increase access and opportunity for high-growth careers in tech to learners across North Carolina. Per Scholas will be growing its partnership with Wilkes Community College to provide tech skills, professional development, and coaching to learners in Western North Carolina, outside of Charlotte city limits, and offer remote training programs to learners in rural areas of the state.
Per Scholas Chief Development Officer Caitlyn Brazill attended the remarkable event. Also in attendance were Heath Campbell –Regional President of Metrolina, Truist Financial Corporation; Bill Rogers – Chairman and CEO, Truist Financial Corporation; Erskine Bowles – Co-Founder, Housing Impact Fund; George Dunlap – Chairman of the Board, Mecklenburg County Commission; Keitt King – Head of Truist Community Capital; and Bertina Ceccarelli – CEO, NPower.
Lynette Bell – President, Truist Foundation, moderated a panel with Mike Terrell – Managing Director, Per Scholas North Carolina; Adelaide Martin – Operations & Impact Manager, Ascent Housing; and Ray Trapp – Executive Director, NPower North Carolina.
"Per Scholas is grateful for this tremendous investment into Per Scholas North Carolina from Charlotte-based Truist Foundation, helping to increase pathways to economic mobility for North Carolinians," said Mike Terrell, managing director of Per Scholas North Carolina. "We know the transformative impact a career in technology can have on individuals, and increasing access and opportunity is key…We're very humbled by Truist Foundation's grant, which will help us unlock potential for even more aspiring rural technologists, in turn building stronger communities, companies, and economies." 
Per Scholas North Carolina Truist Volunteer Event
Per Scholas North Carolina and Truist Foundation held a joint event on August 10th, in which volunteers from Truist paired with Per Scholas North Carolina technologists, providing our technologists with the opportunity to learn from industry professionals and practice their growing professional development skills. 
20% of Per Scholas' training curriculum centers on professional development and coaching, with emphasis on the essential skills of problem solving, collaboration, innovation, and leadership. Opportunities like these in which future tech professionals can meet and learn from established industry experts are priceless in fostering these skills and are a great way for technologists to begin building their professional networks. 
After the paired coaching sessions, Per Scholas North Carolina's Manager of Strategic Partnerships Desiree Patterson led participants in a Talk Back session, in which everyone discussed what they had learned and reflected on how they would use what they had learned to grow going forward. 
The event, which was hosted by Per Scholas North Carolina Campus Director Dr. Jastacia Jones, also included remarks from Truist's Chief Financial Officer,  Mike Maguire, who delivered the announcement of Truist's $1 million grant to Per Scholas, and from Per Scholas North Carolina Managing Director Mike Terrell, who expressed Per Scholas' sincere gratitude to Truist in supporting our joint mission, and thanked the participants of the event. 
Read more about Truist Foundation's $1 million grant to Per Scholas here and here. 
Sign up for our Monthly Impact Report
More News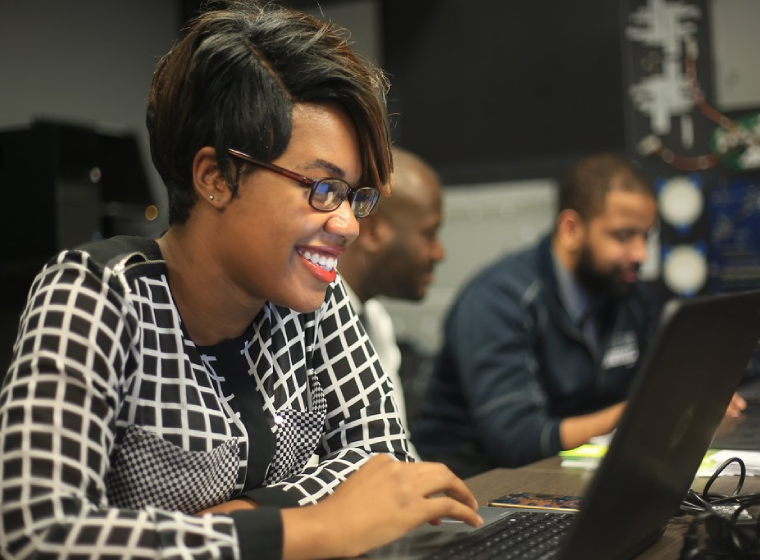 Donate Now
Your support makes a powerful difference in our ability to build a technology talent training solution that creates greater access and equity.