TEKsystems and Per Scholas expand training partnership to Charlotte
Contact: Tori McKnight ([email protected] | 646.517.1828)
*** MEDIA ADVISORY FOR April 6, 2020 ***
TEKsystems and Per Scholas expand training partnership to Charlotte to build a diverse tech talent pipeline for today's most in-demand jobs
Job seekers can receive tuition-free training customized to meet local job market demands
(Charlotte, N.C., April 6, 2020) – Today, full-stack technology services provider TEKsystems and national tech training nonprofit Per Scholas announced the expansion of their transformative partnership into Charlotte, North Carolina. With successful training programs already underway in Baltimore, Boston, Detroit and Philadelphia, the expanded partnership will enable TEKsystems and Per Scholas to provide local workers with tuition-free technology training and employers with a stronger, more diverse pipeline of talent. Although this expansion was planned before COVID-19, access to training programs is more important than ever. Applications for the program in Charlotte are now open and training will begin on June 1.
As an emerging tech hub with a growing demand for skilled workers, Charlotte has seen tech jobs grow by 30% in the last five years—nearly double the rate of the national job market–-with nearly 40,000 tech jobs added in 2018 alone. To ensure that regional workers are prepared for this continued shift, TEKsystems and Per Scholas have designed a curriculum that will help students meet these employer and industry demands, particularly for full-stack Java developers.
The training course will provide students with intermediate-level application developer skill sets that include 12 weeks of hands-on experience with HTML, CSS, Java, data structures and algorithms. Participants will also receive long-term career guidance and placement support, including resume and interview coaching from TEKsystems representatives. Students will be connected to TEKsystems recruiters and incorporated into their talent pipeline for job placements at leading businesses around the city. Once they complete the program, students will gain access to a full suite of graduate services from Per Scholas, which provides two years of extensive alumni follow-up and support.
"At TEKsystems, we're committed to creating significant opportunities for our people—both our internal team members and our consultants—to achieve their goals through career success, which aligns so well with our strong partnership with Per Scholas," says Faith Johnson, vice president of human resources at TEKsystems. "We're proud to support training programs in new cities to address the high demand for skilled IT talent from our customers and the communities we serve, giving more people access to life-changing education."
TEKsystems' investment will connect motivated and talented individuals with the critical skills employers are demanding across each market. Equity is a primary consideration as regional and national economies develop. Nationally, 87% of Per Scholas students are people of color, and 30% are women. Expanding this partnership will ensure that future career opportunities are accessible by all communities.
"It's incredible to empower more people in more cities through the support of TEKsystems," says Plinio Ayala, president and CEO of Per Scholas. "We look forward to building our Per Scholas programs with the people of Charlotte to develop an inclusive, resourceful and job-ready workforce."
A hiring and training partner since 2015, TEKsystems has hired more than 450 Per Scholas graduates to date, including a significant number in network support positions. Now, with customized training tracks in Baltimore, Boston, Charlotte, Chicago, Detroit and Philadelphia, Per Scholas will train at least 540 people for cutting-edge tech jobs by 2022.
In response to developments related to COVID-19, the training may take place virtually. Applicants are encouraged to apply and will receive updates regarding an in-person or remote training. To learn more, please visit: https://www.platformbyps.org/charlotte/application-developer.
###
About Per Scholas
Per Scholas is a national nonprofit that drives positive and proven social change in communities across the country. Through rigorous and tuition-free technology training and professional development, we prepare motivated and curious adults who are unemployed or underemployed for successful careers as technology professionals, and we create onramps to businesses in need of their talents. Today we provide our solutions in fourteen cities across the country: Atlanta, GA; Baltimore, MD; Greater Boston, MA; Charlotte, NC; Chicago, IL; Greater Cincinnati, OH; Columbus, OH; Dallas, TX; Denver, CO; Detroit, MI; the National Capital Region; Newark, NJ, New York, NY and Philadelphia, PA. To date, Per Scholas has trained more than 10,000 individuals, helping them build lasting, life-changing skills and careers in technology. To learn more, please visit https://perscholas.org/.
About TEKsystems®
We're partners in transformation. We help clients activate ideas and solutions to take advantage of a new world of opportunity. We are a team of 80,000 strong, working with over 6,000 clients, including 80% of the Fortune 500 across North America, Europe and Asia. As an industry leader in Full-Stack Technology Services, Talent Services and real-world application, we work with progressive leaders to drive change. That's the power of true partnership. TEKsystems is an Allegis Group company.
Sign up for our Monthly Impact Report
More News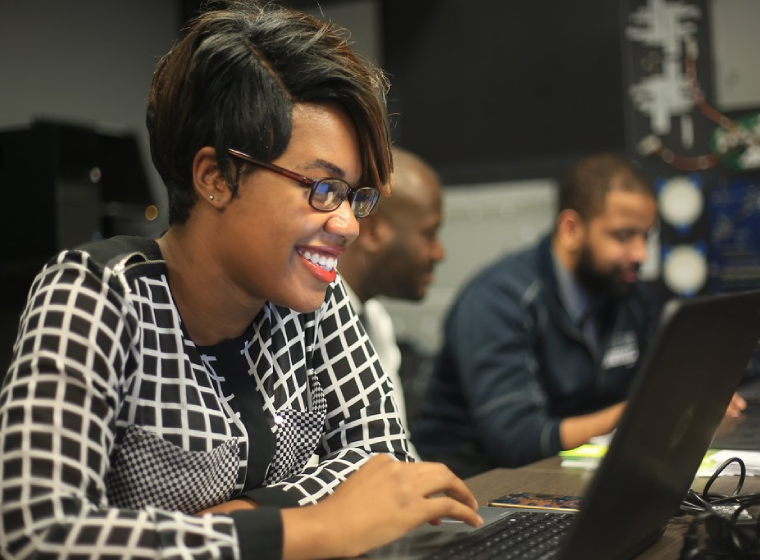 Donate Now
Your support makes a powerful difference in our ability to build a technology talent training solution that creates greater access and equity.